Yamila Moreno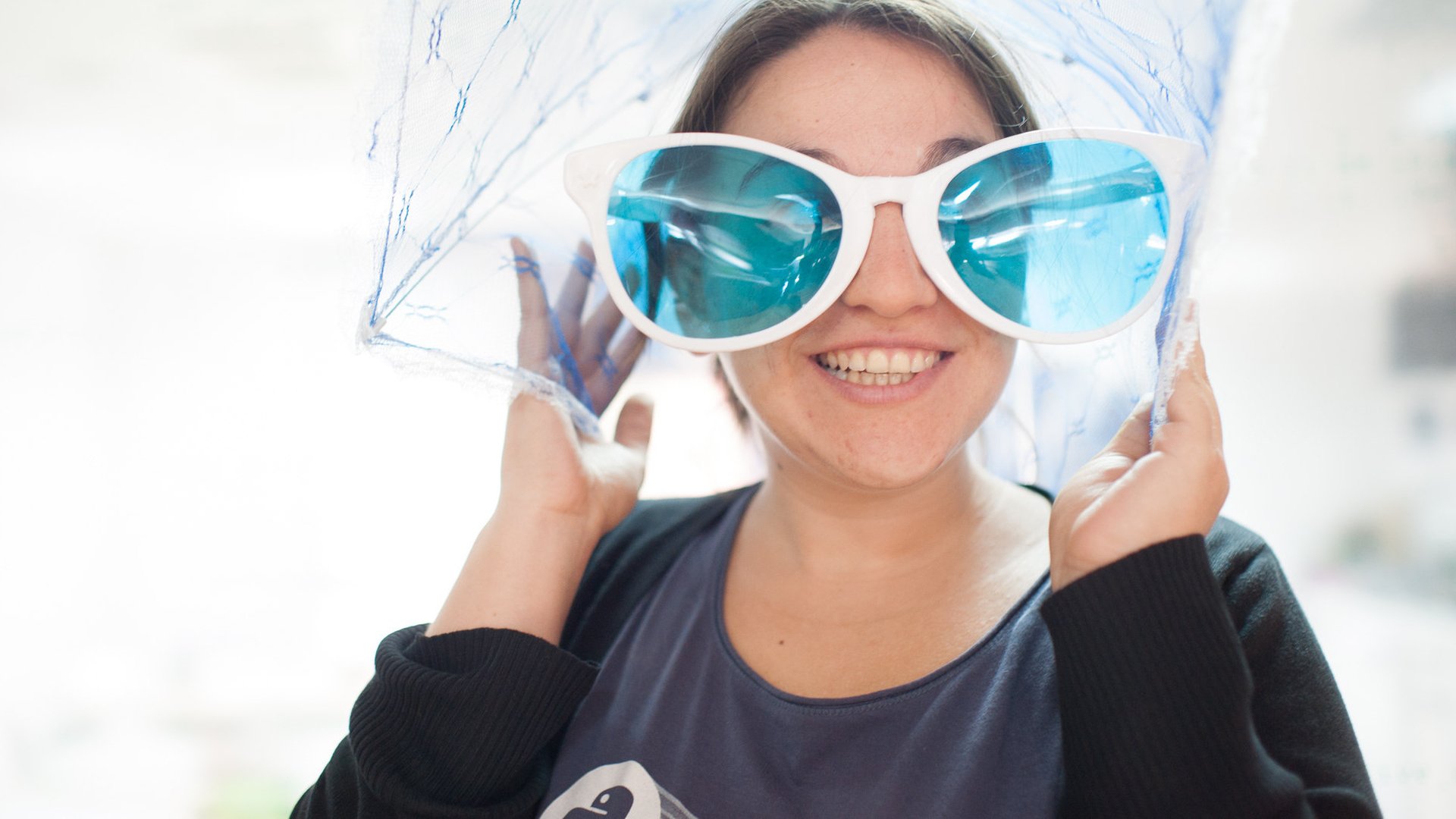 Python y Plutarco: el poder de una historia
What does 'Paralell Lives' of Plutarch have to do with Python? What can we learn from a Greek guy from 20 centuries ago? In this keynote I'll talk about History of Literature, diversity, about the Constitution, a new PEP and about why Python, and its community, can be a very powerful driving force for social change.
About
Yamila Moreno graduated in Linguistics, because it was her passion. One day, she bumped into a Knoppix and soon after she was coding. It was a matter of time that she got involved with Python and Open Source as a hobby and a way of living.
During the last 5 years, she has co-founded Kaleidos and has been a very active member of the Open Source community: she co-founded Python Spain Association, founded PyLadies Spain and organized international conferences as well as local workshops addressed to underrepresented groups. In her spare time trains her drone to, some day, rule the world.
Víctor Terrón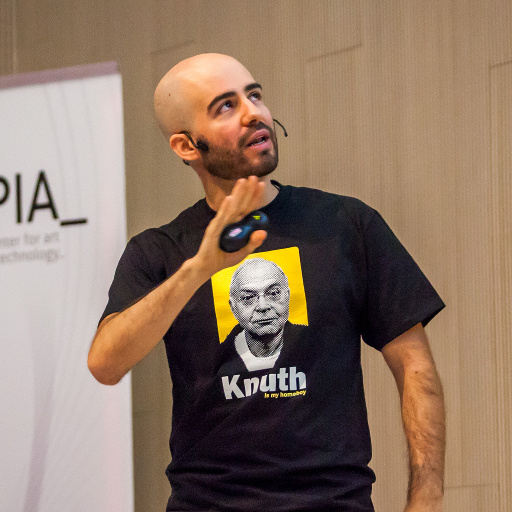 Dijkstra es mi pastor, nada me falta
¡Python es genial! Lo escuchamos una y otra vez en cada PyCon, pero ¿por qué es tan increíble Python? A menudo se oyen argumentos como que "hay librerías para todo" o "las listas por comprensión", pero nada de esto es específico de Python y podría aplicarse a muchos otros lenguajes de programación. En esta charla planteo que, en el fondo y como propugnaba Edsger W.Dijkstra, todo se reduce a una cuestión de elegancia y sencillez. Y, como demostración, vamos a ver una implementación del algoritmo de Dijkstra: comenzando con el críptico código que suele encontrarse por Internet y mejorándolo poco a poco, haciéndolo más Pythónico a cada paso hasta reducir el algoritmo a su más pura esencia. ¡Eso de encontrar el camino más corto en un grafo suena difícil, pero desde 1956 no lo es!
About
Trabajo como ingeniero de software en Google. Llevo años embarcado en una inmisericorde cruzada contra el código poco legible, los algoritmos gratuitamente complejos y los ponentes aburridos — no necesariamente en ese orden. Hay quien asegura haberme escuchado afirmar "entre un código elegante que no funcione y uno feo que funcione, ¡prefiero el elegante!".